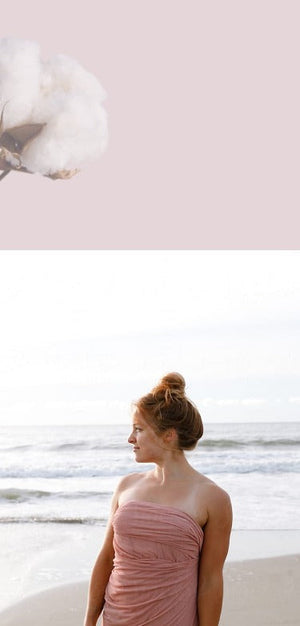 Female Hair Thickening Products that actually work!
Boost N Blend™ Female Hair Fibres is a cosmetic hair loss concealer designed by women for women. 
Our super fine and super clingy hair fibres boost the volume of your hair at the roots making your hair look much, much thicker.  

What are Female Hair Fibres?
Female Hair Fibres are cruelty free, vegan, plant based hair fibres specifically designed for women who don't want to add more chemicals to their hair. Female Hair fibres are plant based, made from the cotton plant. They will super cling to each hair shaft, making it up to ten times thicker. They are uniquely formulated to not run and are completely colour fast. 
THINNING HAIR?
Not a problem!
Boost N Blend™
 is a cosmetic hair loss concealer that works by instantly restoring the volume of your hair at the scalp and cover up any thin areas of hair where scalp is visible. Just shake it on and blend it in. It's that easy.  
THIN OR FINE HAIR?
Use Boost N Blend™ to add extra body to your roots. Soaks up oils and adds an instant volume boost!
Boost N Blend™ is made up of millions of tiny hair-like fibres that cling to your hair making each hair appear thicker.
HOW DOES
Boost N Blend™

 WORK?

Boost N Blend™ is a unique blend of natural and extremely fine cotton micro fibres that look and feel just like hair. When you apply them to your thinning area, they blend in with your natural hair colour and disguise any unsightly and embarrassing gaps. Boost N Blend™ is an instant cosmetic makeover that lasts until you next wash your hair. In just a few seconds you can transform your whole look and walk out the door feeling fabulous. 
VISIBLE SCALP DISAPPEARS IN SECONDS
Apply our super clingy Boost N Blend™ female hair fibres by simply shaking them on to your hair at the roots. Just turn the bottle upside down, shake, blend in with your fingertips and see the difference.  
For years men have been working on products to cover up their thinning hair. Up till now, there hasn't been a product specifically developed by women for women. All our colours are specifically designed to match female hair colours. It took an Australian woman suffering hair loss to come up with the idea and develop the product!
There are lots of surgical and non-surgical treatments and you may have tried them all or are planning to. The good news is Boost N Blend™ can be used in conjunction with most hair loss treatments and is especially useful while you are undergoing treatment and waiting for the results. 


COLOUR
Boost N Blend™ has been specially formulated in colours that closely resemble those of a woman's hair. Note in the picture below the way Boost N Blend™ fibres blend in with the hair. The women's natural colour is salt and pepper and we have used Dusky Dark Brown which, as you can see deploys our unique colour blend technology, to BLEND in with her natural shade.  Boost N Blend™ provides a seamless fusion that blends in perfectly with all female hair shades. 
This is not trick photography. These photos were taken here in our Sydney offices using a Kaiser Baas digital microscope on real hair before and after a single application of Boost N Blend™.

COLOUR RANGE
Boost N Blend™ is the only female hair fibre product made by women for women in a range of colours to suit women!
Our hair colours have been developed in consultation with hair colour experts to suit a wide range of colour options. Many women colour their hair and so it is vital that you choose a fibre product that has been designed for a broad colour match to both natural and coloured hair.
If you are not sure, choose the colour closest to your root colour. And remember, Boost N Blend™ has the unique ability to blend in with your hair colour.
the
Join thousands of women in our Private Facebook Group talking about hair problems and issues common to us all. See before and after photos that have not been made public. This is a CLOSED group for women who want to talk about their hair thinning and the hair care issues we face every day. Particularly for women who have fine, thin or thinning hair. Simply hit "Join group" when you arrive at our on the page.